Classic. Glamorous. Natural. Dramatic. Trendy. Your day. Your face. Your statement.
| | |
| --- | --- |
| Posted on April 5, 2016 at 1:05 PM | |
Entering into the busyness of wedding season, I get a lot of inquiries from excited brides looking for a makeup artist for their wedding day. Brides always want to see some examples of makeup I have done in the past, and along with showing them images of my past clients, I also let them check out my Instagram that is dedicated to makeup. I started this account as a sort of online portfolio for mostly the practice I do on myself. It has been so much fun keeping this account because it keeps me accountable to create looks often, and it also forces me to try a variety of looks, because my followers on IG don't want to see the same daytime look over and over again. However, one of the most common concerns from brides after they see some of the makeup I do on myself is that I am going to put the same black, smoky eye look on them.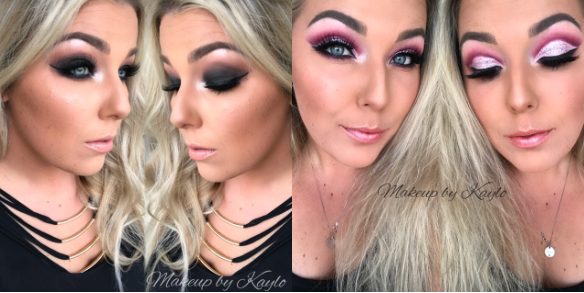 I have heard from other makeup artists who have worked at Mac or Sephora, that customers who come into the store for a makeup application express the same fear. The customer is worried that the artist is going to recreate on them the same hot pink makeup with dramatic lashes that the artist is wearing. While this is a legitimate concern, I am going to tell you why you shouldn't be scared of the makeup artist with the dark makeup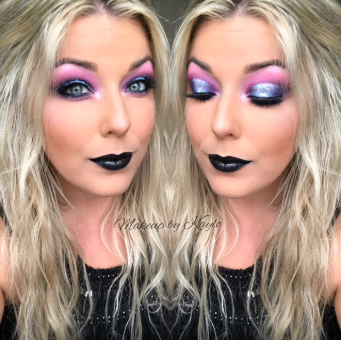 First, of all, what a makeup artist has on his or her own face is an example of the work that the artist is capable of, but not an indicator of what they will do on their client. A good makeup artist will ALWAYS listen to their client, and customize the look based on the client's needs. When I work with a bride, she holds a mirror in her hand so that she can weigh-in on the wedding day look that is being created. During a makeup trial, my brides are also given the option of having one look done, or two half looks using both halves of her face so that she can further see and customize how she wants to look on her wedding day. Makeup is something that is unique and individual to each person. What I might like on my own face is completely different than what you might like on yours. Good makeup artists understand this, listen to their client, and create a look based on what the client wants, while offering professional expertise and opinions as needed.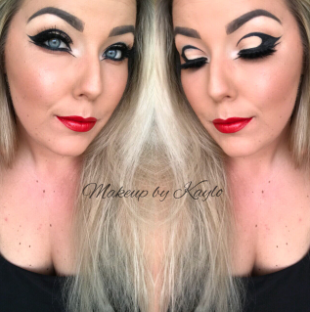 The second reason you shouldnt be scared of the makeup artist with the dark makeup is that the highly pigmented makeup that the MUA is wearing really shows the quality of that artist's makeup application. It's as simple as this: dark makeup will show flaws.When someone has on well-blended, dark eye shadow or a bright red lip with sharp edges, that person's precision, attention to detail, and skills show through. Dark and colorful makeup is tricky. Not everyone knows how to apply this type of makeup in a way that looks good, and when dark makeup is done badly, it shows. Nude makeup doesn't show mistakes as much as dark makeup. So when you see a makeup artist who can make a dark lip or dark eye look good, you can be sure that the makeup artist also knows how to make soft, romantic makeup look well-blended, too!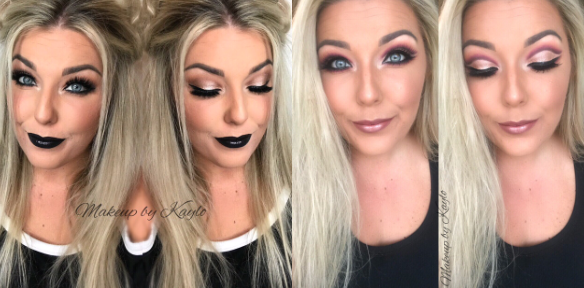 Last, a makeup artist is just that- an artist, artists love to express creativity, and the most accessible canvas a makeup artist has is his/her own face. However, that doesn't mean that the makeup artist is going to give you the same makeover they've given themselves. A great indicator of what a makeup artist will do for a wedding is pictures of their clients' makeup from past weddings they have done. Most of my brides want makeup more like this for their wedding day: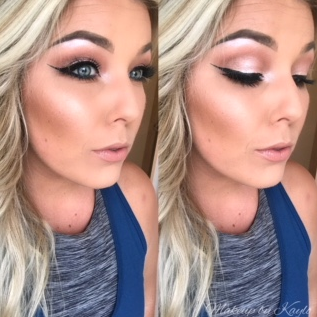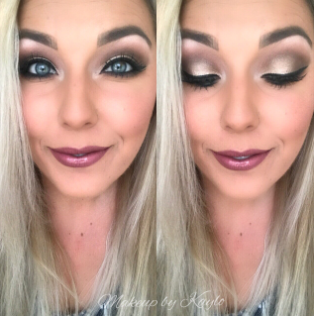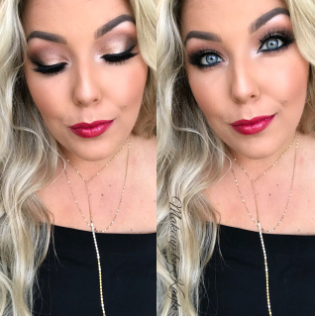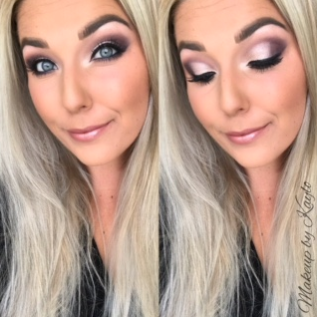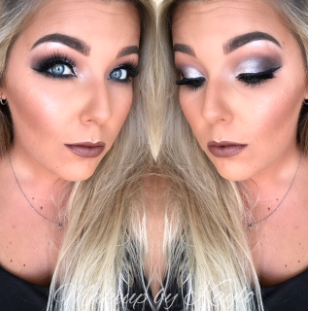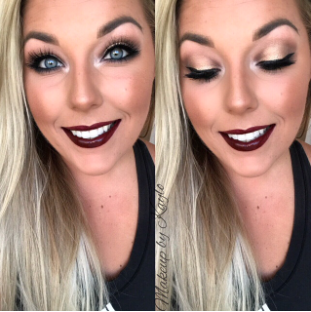 But one of the beautiful things about makeup is that the possibilities are endless. Some brides want to glow. Some want to look just like their everyday selves. Some want sparkle. Some want to look sexy with dark, smoky eyes. There is not a right or wrong answer. It is all about what look makes each individual bride feel beautiful, confident and bridal on her big day. If the bride feels beautiful, then the makeup artist has done their job!





Categories: Personal, Tips and Advice

0

/